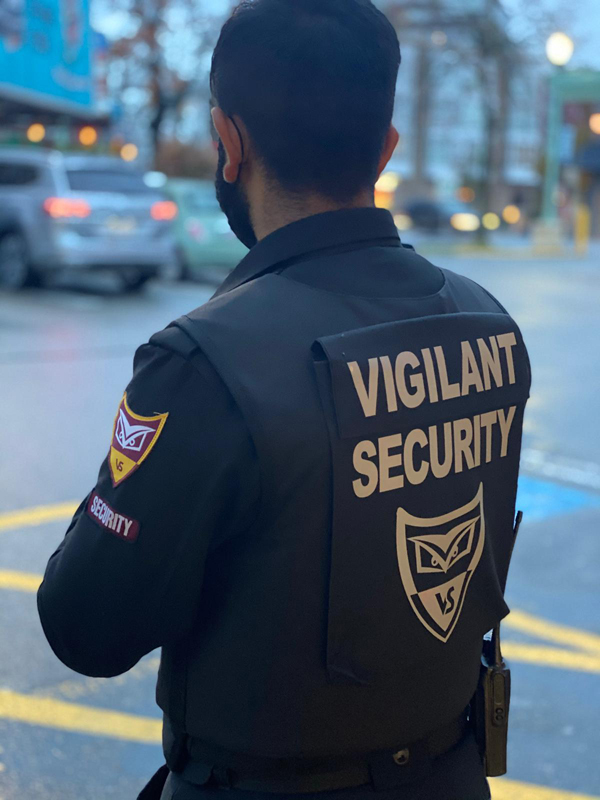 Shopping centres require an effective security plan to ensure the safety of shoppers, employees, and assets within. The role of Vigilant Security Ltd. is to provide an excellent standard of safety and security for tenants and patrons by securing the interior and exterior of the premises from all illegitimate and nefariousnefarious
➤ (s) extremely wicked
…by BeeDictionary.com activity. Vigilant prioritizes a quick response time to reduce shoplifting and succeed in catching perpetrators. Our security team addresses key maintenance issues including wet floors, graffiti removal, entrance and exit doors, and washrooms to encourage a cleaner and safer place for all patrons. Having uniformed security officers on the scene is an effective way of deterring shoplifters, trespassers, and other lawbreakers.
The Vigilant team upholds a zero-tolerance policy for all instances of trespassing, shoplifting, intoxicated persons, unauthorized consumption of liquor, sexual harassment and violent behaviour. All persons suspected of engaging in these activities will be officially barred. This creates a database for all suspected individuals as their names are reported to Vancouver Police Department. The Vigilant team also locates sharp needles left in the parking lot or washrooms, cleaning and removing them from the site on a daily basis. A courteous and professional attitude is upheld by our team at all times, providing the best customer experience to your shoppers.
LOOKING TO JOIN
A GREAT TEAM
At Vigilant Security, we understand the importance of work-life balance. We provide flexible hours as well as bonuses corresponding to individual performance. Growth within the company is in reach of all deserving candidates who are able to demonstrate commitment and dedication.
We are looking for motivated individuals to join the Vigilant Security team.
FINAL DESTINATION FOR ALL YOUR SECURITY NEEDS